Iron ore Mining Processing
Iron ore crushing is actually the preparation process that are needed for decreasing the size of iron ores during all iron ore processing technology ....

Limestone Quarry Plant
In the limestone crushing plant, there are hammer crusher and impact crusher for big abridgement ratio ...For the limestone grinding equipment, Ball mill,raymond mill is common.
Copper Beneficiation Processing
In copper ore processing plant, crushing process is the important process. In this copper ore crushing plant, several crusher machines are used ...

Curtain falls of the 8th Corporation Culture Awarding Ceremony
The Shanghai Shibang Corporation Culture Award proposed to commend the advanced and encourage healthy trends has won high praise since it was promoted. Now comes along the 8th Awarding Ceremony. On the evening of December 13th, the 8th Corporation Culture Award results were announced, and reported on SBM TV as well.
832 people have taken part in voting during the culture award. 39 people from all departments were shortlisted, of which 19 people finally stood out, winning the 8th Corporation Culture Award.
What is worth mentioning is that this culture award adopted for the first time the online voting from primary to announcement of results, along with TV show. It not only aroused the participation enthusiasm of staff to Corporation CultureAward, but also made the outstanding deeds of advanced character publicized in maximum. "The culture award always has a very high position in my heart, just like the Oscar of Show Biz. I was really touched by winners' stories. I admire them very much. And I will strive to do like them." One employee said.
This awarding ceremony also specially commended the outstanding staff during the BMW exhibition.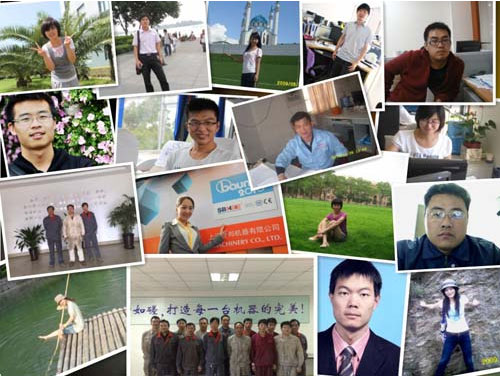 Check the corresponding services :