Iron ore Mining Processing
Iron ore crushing is actually the preparation process that are needed for decreasing the size of iron ores during all iron ore processing technology ....

Limestone Quarry Plant
In the limestone crushing plant, there are hammer crusher and impact crusher for big abridgement ratio ...For the limestone grinding equipment, Ball mill,raymond mill is common.
Copper Beneficiation Processing
In copper ore processing plant, crushing process is the important process. In this copper ore crushing plant, several crusher machines are used ...

SBM pays close attention to the Japan Earthquakes
March 11, 2011, a 9.0 magnitude earthquake of focal depth about 20 km hit near waters of east coast of Honshu, Japan. Japan Meteorological Agency immediately issued a tsunami warning, saying the earthquake will lead to about 6 meters high tsunami.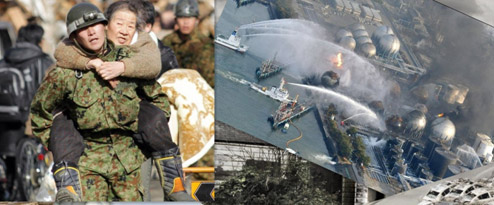 The earthquake is the largest one in the history of Japan, and also caused widespread concern around the world. Local time on March 13, the Chinese international rescue team (15 people) arrived at Ofunato, Iwate, Japan, and started the rescue from the camp in the morning of March 14, to work with the local rescue team in Japan. This is the first international rescue team arrived after the earthquake. Located near the waterfront, Ofunato city has suffered double hit by the earthquake and tsunami. It is the one of the areas mostly affected.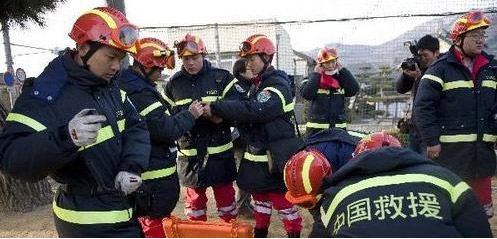 Shanghai Shibang Machinery Co., Ltd, who has reached out a helping hand in the first time when the Wenchuan earthquake and Yushu earthquake occurred, is always paying close attention to trends of the Japanese earthquake. The night when the earthquake occurred, many SBM colleagues changed their QQ signature: "We, who are far off Japan, sincerely pray for the Japanese to be away of disaster and death ...." The president of SBM expressed, "SBMers are ready for action, paying close attention to Japan earthquake trends. 'When disaster struck, help came from all sides.' If necessary, we will do whatever we can to help. As a company closely related with the infrastructure, I believe that our products and services will also contribute to rebuild home for disaster area people. "
Up to 8:00 on March 15 local time, the Japanese earthquake and the resulted tsunamis have caused 2414 deaths and 3118 missing.

Check the corresponding services :