Iron ore Mining Processing
Iron ore crushing is actually the preparation process that are needed for decreasing the size of iron ores during all iron ore processing technology ....

Limestone Quarry Plant
In the limestone crushing plant, there are hammer crusher and impact crusher for big abridgement ratio ...For the limestone grinding equipment, Ball mill,raymond mill is common.
Copper Beneficiation Processing
In copper ore processing plant, crushing process is the important process. In this copper ore crushing plant, several crusher machines are used ...

Shibang engineer in Libya safely evacuated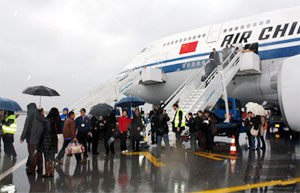 Recently, the security situation in Libya has been changed greatly, so the safety of Shanghai Shibang engineer has been the biggest concern of Shibang employees. The day before yesterday, good news came that with the orderly improvement of the Chinese government's evacuation plan, Shibang engineers Liu had safely evacuated of the territory of Libya into Tunisia, and will soon be back to the china.
Libya is one of the Shibang major markets in North Africa, in recent years, we cooperated frequently in infrastructure construction projects, and Shibang also sent permanent engineers to install mining production line in Libya. After Libyan unrest, the company at the first place reaches the connection with installation engineers Mr. Liu , at the same time the chairman declared that the company will do everything to help him leave safely, and make the person responsible for his return. After the break of the cell phone signal, Liu used wireless card to keep in touch with the company, "We watched him 24 hours displayed as on-line state, to make sure he is 100% safe", several colleagues still haunt that sleepless nights.
At the same time, the Chinese government is waging an unprecedented scale of national rescue operations; China has the largest evacuation of personnel actions are out of Libya in order. Up till now, owing to the government's swift action and effective diplomacy, more than twenty thousand Chinese citizens safely evacuated Libya, which includes Shibang engineers Liu. After reaching Tunisia, Liu sent a message back, hanging heart of the company's colleagues were able to put down, and immediately notify the good new to his family in China.

Check the corresponding services :