Iron ore Mining Processing
Iron ore crushing is actually the preparation process that are needed for decreasing the size of iron ores during all iron ore processing technology ....

Limestone Quarry Plant
In the limestone crushing plant, there are hammer crusher and impact crusher for big abridgement ratio ...For the limestone grinding equipment, Ball mill,raymond mill is common.
Copper Beneficiation Processing
In copper ore processing plant, crushing process is the important process. In this copper ore crushing plant, several crusher machines are used ...

Mineral's vice president and his colleagues visited SBM
July 11, 2011, Kari Rikkonen, Vice President of Mineral Crushing Equipment of Group, and his 3 colleagues visited SBM. The two parties had a thorough discussion on the current mining machinery industry market and prospects of the industry in China.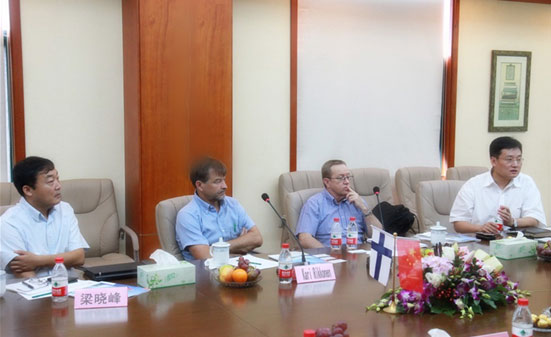 After have a conception of the development, scale and direction of SBM, has shown interest about the model of development and speed of development of SBM. LIANG Xiaofeng, China Chief of , said: "SBM adopts a new development model. I have heard that your company's strength in e-commerce. We come here for a more comprehensive understanding. SBM can combine traditional and modern way to promote industrial products, and has achieved such a leap in recent years. It is really a legend. "
Subsequently, LIANG also gave a brief introduction about the development of Group. The two parties also shared views about 's business in China and the current development of Chinese construction machinery market. After the communication, the team from said that the two companies had their own strengths and development advantages, and they hoped to seek better opportunities to cooperate with SBM in the future.

Check the corresponding services :