Coal Crushing Plant
Coal through the feeder, jaw crusher, respectively, after breaking into the (sand making machine, crusher) obtained through the vibration level of the demand for screening a variety of specifications stone, sand through the efficient sand washing machine are you after Demand for the finished sand.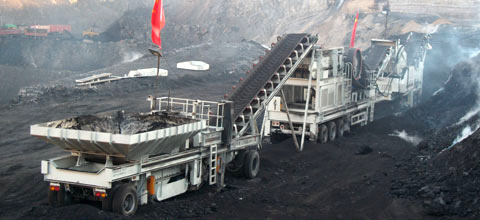 In fact, we rarely use only one crusher in coal crushing process. Usually we compose these coal crushers into a complete coal crusher plant.
A complete coal crusher plant includes crushing and screening machines. Jaw crusher is the primary crusher, impact crusher is the secondary crusher, cone crusher is the fine crusher. Raw coal is transported between these coal crushers through belt conveyor. The finished crushing coal materials is screened out by vibrating screen. The eligible coal materials enter into further process, while unqualified pieces return to the coal crusher for crushing again. In this coal crushing process, coal can be crushed into 30-50 mm. If you need coal powder, coal particle is grinded into powder by coal mill.
Coal Production Line
Shibang mining machinery, which is a professional manufacturer of coke grinder mill and coke production line. The commonest coke grinding mill is ball mill. Besides, SBM can supply raymond mill, MTM trapeziu grinding mill, MSB coarse powder mill, vibrating screen,belt conveyor etc and design kinds of whole grinding plant on the basis of customers' requirement. SBM grinding mill is your best choice of grinding coke.
Related: Mobile Coal Crusher Plant
Mobile coal crusher also called portable crusher station is fully adaptable to all mobile crushing needs; it set up a new range of business opportunities for contractors, quarry operators, recycling and mining applications. It can eliminate the obstacles of the crushing places and circumstances, and offer the high efficient and low cost project plants for the client. To the client, it is the best choice.