Iron ore Mining Processing
Iron ore crushing is actually the preparation process that are needed for decreasing the size of iron ores during all iron ore processing technology ....

Limestone Quarry Plant
In the limestone crushing plant, there are hammer crusher and impact crusher for big abridgement ratio ...For the limestone grinding equipment, Ball mill,raymond mill is common.
Copper Beneficiation Processing
In copper ore processing plant, crushing process is the important process. In this copper ore crushing plant, several crusher machines are used ...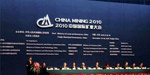 In September, 2011, SBM joined the China Mining Association (CMA as short) officially.
CMA is an organization of corporate juridical persons covering mining industry. It is authorized by the state council.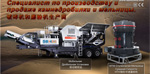 In September 1, 2011, the first "China - Asia-Europe Expo" will be grandly held in Xinjiang International Convention and Exhibition Center Grand. As one of the four major show imports trade and exports trade ...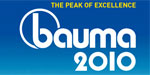 Bauma China 2010, the leading international trade fair in China and Asia for all sectors of the construction-machinery industry took its place on December 23, 2010 in Shanghai, China.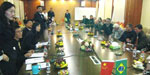 On March,13th, Brazil Buyer delegation of 18 persons which lead by Brazil guild visited SBM ,CEO Yu Xiaolu, Engineer Chen Jianguo, Sale manager Sabrina Zhou welcome the faraway friends.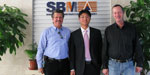 Grinding Mill team in Shibang International Department, with members Sunny, Jessie, Sugar, Janice, Randy and John, rack up new sales records, one week,11 sets!!Customers came from India, Australia, Egypt, Indonisia, Brazil, etc.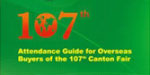 107th canton Fair in 2010 provides a good platform for us, SBM(Shanghai Shibang Machinery Co., Ltd.) to show our strengths and advantages. During the time, we've got hundreds of client messages.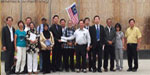 S.K. Wong from Malaysia quarry association leads some of quarries owners to visit our company on Oct. 27th, 2009. We warmly welcome their company and accompany them to visit our show room and factories.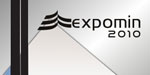 2010 Expomin in Chile attracted many clients and franchisers, and in the fair some customers signed the contracts at the scene of Expomin. Many old friends came to SBM booth for more machines and our new productions.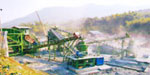 We are so appreciated to have a meet with our old friend from Vimeco in Vietnam on 18th May, 2010. We share a very happy time together and they visit our factory again. Thanks for their long term cooperation and support to our company.
Check the corresponding services :