Iron ore Mining Processing
Iron ore crushing is actually the preparation process that are needed for decreasing the size of iron ores during all iron ore processing technology ....

Limestone Quarry Plant
In the limestone crushing plant, there are hammer crusher and impact crusher for big abridgement ratio ...For the limestone grinding equipment, Ball mill,raymond mill is common.
Copper Beneficiation Processing
In copper ore processing plant, crushing process is the important process. In this copper ore crushing plant, several crusher machines are used ...

SBM enters Expomin Chile 2010
2010 Expomin in Chile attracted many clients and franchisers, and in the fair some customers signed the contracts at the scene of Expomin. Many old friends came to SBM booth for more machines and our new productions. Also, some customers brought their friends who wanted to buy something at our booth.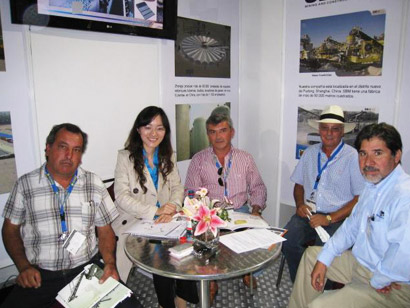 Check the corresponding services :