Feldspar grinding
Feldspar introduction
Feldspar consists essentially of aluminum silicates combined with varying percentages of potassium, sodium, and calcium, and it is the most abundant mineral of the igneous rocks. The two types of feldspar are soda feldspar and potash feldspar. Feldspar-silica mixtures can occur aturally, such as in sand deposits, or can be obtained from flotation of mined and crushed rock.
Feldspar grinding machines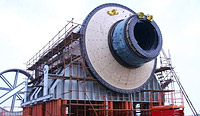 Ball mill for feldspar powder manufacturing : According to the need of customers, ball mill can be of either wet or dry designs. For wet ball grinding, the particles can be sized from 2 tph to 30 tph and for dry ball grinding, you can get products with capacity from 0.5 tph to 30 tph.
After grinded by ball mill, materials can be of standard sized between 0.074 mm and 0.4 mm in diameter. Aside from general mining grinding such as feldspar grinding, coal mill and ore grinders, SBM ball mill is also popular for any stone quarry operations.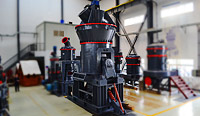 Vertical roller mill for feldspar powder manufacturing : In industries, such as feldspar powder making, metallurgy, chemical industry, non-metallic mineral, LM series vertical roller mills have been widely used to grind granular and powdered materials into powder with required fineness.
Regarding the vertical ore mill, the products size is ranging between 80 meshes and 325 meshes. While the finished size after ground by vertical coal mill is less than 15% (R0.08). And the biggest feeding size to be ground by LM series vertical mill must be less than 55 mm.