Tin Ore Crusher
Tin Ore Quarry Crusher in Peru Mining Plant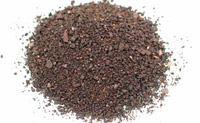 For tin ore crushing, there is jaw crusher for primary crushing; standard cone crusher for medium crushing and short head cone crusher for fine crushing. For tin ore grindingin Peru Mining, we can provide you with ball mill which is the most widely used and coal mill, Raymond mill, trapezium grinding mill, etc. There is vibrating screen to be used for tin ore screening.
There are 10 kinds of minerals which contain Tin ore. It's mainly cassiterite which has industrial value, followed by stannite. Cassiterite is the main mineral for tin ore dressing.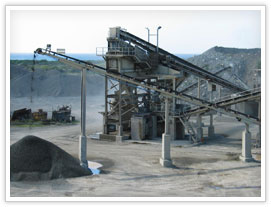 There are generally a lot of useful minerals associated in tin ore which are as follows: ferrous metals like iron, manganese minerals; copper, lead, zinc, bismuth, tungsten, antimony and other non-ferrous minerals; titanium, zirconium, tantalum, niobium, beryllium, indium, germanium, gallium, cerium, lanthanum, thorium and other rare minerals and rare earth minerals; and non-metallic minerals such as sulfur, arsenic, fluorite. Thus, in the tin ore dressing, we must use a variety of joint methods for comprehensive recovery of these associated useful minerals.
In general, it can be divided into several parts for a whole tin concentrator process: pre-election deal, ore sand sorting, ore sludge sorting, crude or fine ore concentrate. Crushing, screening and grinding are included in the pre-election deal.