Iron ore mining equipment
Iron ore mining process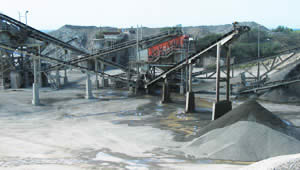 Iron ore mining processing plant works the original physical treating part. Usually, iron ore processing plants include iron ore crusher, grinding mill, beneficiation plants along with other assistant equipments. High productivity and low maintenance are some of the traits that of SBM's processing solutions share which result in the daily iron ore process a routine you're thrilled to rely on. As the bulk of iron ore is utilized to make steel and iron, therefore the iron ore processing flow is usually of the same and fixed. SBM give you a complete type of iron ore processing production line.
Iron ore mining equipments
Iron ore crusher is the crusher designed for iron ore crushing process in steel making industry. SBM is the leading iron ore crusher seller in China and also has dominating power in world iron ore industry. SBM supply the whole set of iron ore crushing production line.
Iron ore grinding equipment plays an important role in iron ore processing. SBM high performance and environment protecting iron ore grinding equipment production line is integrated with grinding machine, classifier, bag-type dust collector and blower.
Iron ore beneficiation plant runs after the iron ore grinding process. SBM iron ore beneficiation plant is widely used in iron ore beneficiation process.
Iron ore processing flow chart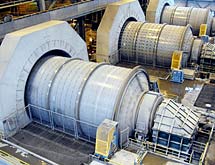 Iron ore processing flow is the front physical manufacturing process in steeling making course. From the iron ore processing flow chart picture, we can see the iron ore process flow goes as follow:
Iron ore screening plant acts classifier of iron ore final products. It divided standard iron ore sand from too larger ones which will be resized by iron ore crushers.
Raw iron ore is exploded from the iron ore mines firstly. Then vibrating feeder will feed iron ores into the iron ore primary crusher crushing cavity, in which large size raw iron ore will be resized into iron ore sand. The iron ore sand is transmitted into secondary crushers by belt conveyors evenly and continuously. Then the out let of secondary crusher is carried into tertiary crusher, in which iron ore will be processed into powder size iron ore particles. Iron ore crushing process ended here.
When coarse iron ore powder fed into iron ore grinding mill, the iron ore grinding process starts. SBM grinding production line processes iron ore into mm to μm degree powder which is quite fit for the next beneficiation process.
Iron ore beneficiation process is used increase the purity to 59% or more. Iron ore beneficiation process is important. It makes the calcine process easy with higher efficiency. The outlet of beneficiation process is fine ore.
After sintering with high temperature, iron pellet ore will be calcined in the blast furnace and finally processed into iron streel.