Talc Crusher
The industry applications of talc and how to crush it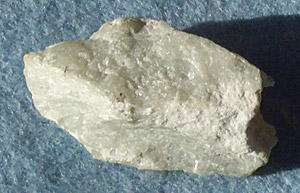 Steatite, Talc, French Chalk of Soapstone is the softest and one of the most important industrial minerals in the world found in rocks formed over many millions of years. Talc is neither explosive nor flammable. Although it has very little chemical reactivity, talc does have a marked affinity for certain organic chemicals, i.e. it is organophilic. It is practically insoluble in water and is chemically inert to acids and alkalies. It can withstand temperatures upto 1300ºC and its melting point is at 1500°C. It has low electrical and thermal conductivity. Above all it can be easily powdered, cut and sawn into any shape and size. It possesses lubricating properties, high luster and sheen chemical inertness, high fusion point, low conductivity to heat and electricity and hiding power as pigment extender. The color of the material varies from pure white to silvery white, gray, green and yellow.
When talc was mined, it was in huge blocks. So if you want to use it in the area above, you must crush and mill it.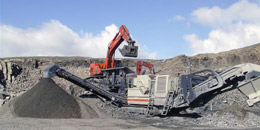 So you can use SBM crusher crush talc. Such as jaw crusher, impact crusher, cone crusher, vsi crusher, mobile crusher may be used, It depends on the needs of our customer.
In the milling process it must use the grinding mill, such as trapezium grinding mill, SCM ultrafine grinding mill, ball mill, raymond mill, MXB coarse powder mill. If you want to know more about our products please visit our mining equipment center.