Iron ore Mining Processing
Iron ore crushing is actually the preparation process that are needed for decreasing the size of iron ores during all iron ore processing technology ....

Limestone Quarry Plant
In the limestone crushing plant, there are hammer crusher and impact crusher for big abridgement ratio ...For the limestone grinding equipment, Ball mill,raymond mill is common.
Copper Beneficiation Processing
In copper ore processing plant, crushing process is the important process. In this copper ore crushing plant, several crusher machines are used ...

SBM has been serving the aggregate crushing & grinding industry for over 20 years, it is one of the most famous rock and mineral processing company in the world. SBM has a group of bridle-wise workers and experienced on-site engineers, who ensure every set of equipments is of high performance and high reliability.
Vibrating Feeder is a kind of linear direction feeding equipment. It features smooth vibrating, reliable operation, long service life and being suitable for feeding. They are widely used in mining, building-material, silicate and chemical industry in the crushing and screening plants.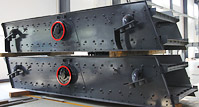 The vibrating screen is a kind of sieving equipment of international advanced level, developed by our company on the basis of carrying on the advantages of traditional screens and absorbing the outstanding technology from abroad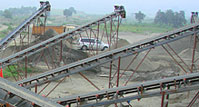 The conveyors consist of standard parts, which are advanced and simple in structure, easy to maintain. Our vibrating equipment is adaptable for stationary and mobile crushing plants. They are widely used in mining, metallurgical and coal industry to transfer sandy or lump materials, or packaged materials.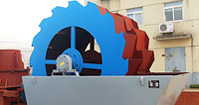 Sand washer is used to remove the dust in sand. It aims at improving the quality of sand. The materials include the required gravel in building-site, gravel factories , hydropower station and concrete dam site, post and electric pole factory, casting-70 sand, glass factory's quartz sand and refilling pressure sand.