Iron ore Mining Processing
Iron ore crushing is actually the preparation process that are needed for decreasing the size of iron ores during all iron ore processing technology ....

Limestone Quarry Plant
In the limestone crushing plant, there are hammer crusher and impact crusher for big abridgement ratio ...For the limestone grinding equipment, Ball mill,raymond mill is common.
Copper Beneficiation Processing
In copper ore processing plant, crushing process is the important process. In this copper ore crushing plant, several crusher machines are used ...

SBM has been serving the aggregate crushing & grinding industry for over 20 years, it is one of the most famous rock and mineral processing company in the world. SBM has a group of bridle-wise workers and experienced on-site engineers, who ensure every set of equipments is of high performance and high reliability.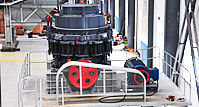 Comparing with other kinds crusher, CS Series cone crusher have excellences for fine crushing, high productions and low maintenance. The long force arm designed into the CS Series cone provides greater crushing force. And the spring release system generates more opposing force than other cone crushers. So use in mine industry widely.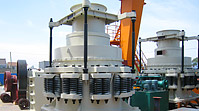 Cone crusher is widely applied in metallurgical, construction, road building, chemical and phosphatic industry. Cone crusher is suitable for hard and mid-hard rocks and ores, such as iron ores, copper ores, limestone, quartz, granite, gritstone, etc. Type of the crushing cavity is decided by the application of the ores.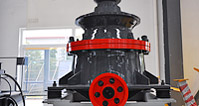 The The HCS90 type cone crusher with high-efficiency and single cylinder hydraulic pressure applies to metal mine , metallurgical, chemical , building, cement and sandstone industry etc. It can Apply to the middle and smallbroken bitsbreak materious of mines and iron ore with the Knoop number hardness f = mine 5-16's,such as sums rock.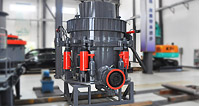 HPC series cone crusher with high-efficiency and hydraulic pressure was widely used in mining, concrete factory, sandstone making, etc. The machinery's pressure resistance strength is under 350Mpa.