Iron ore Mining Processing
Iron ore crushing is actually the preparation process that are needed for decreasing the size of iron ores during all iron ore processing technology ....

Limestone Quarry Plant
In the limestone crushing plant, there are hammer crusher and impact crusher for big abridgement ratio ...For the limestone grinding equipment, Ball mill,raymond mill is common.
Copper Beneficiation Processing
In copper ore processing plant, crushing process is the important process. In this copper ore crushing plant, several crusher machines are used ...

SBM has been serving the aggregate crushing & grinding industry for over 20 years, it is one of the most famous rock and mineral processing company in the world. SBM has a group of bridle-wise workers and experienced on-site engineers, who ensure every set of equipments is of high performance and high reliability.
PCL-Vertical Shaft Impact Crusher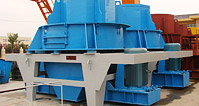 Vertical Shaft Impact Crusher is applied widely for the powder process of mineral product including mental and non-metay ore, fireproof material, bauxite, diamond dust, glass raw materials, archtiectural materials ,artificial sand and all kinds of metal ore materials, especially which has more advantages than any other machines in processing ...
SBM Hydraulic VSI Crusher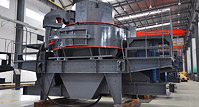 SBM VSI crusher is designed by reputed German expert of Shibang and every index of SBM VSI crusher is in world's leading standard. SBM VSI crusher incorporates three crushing types and it can be operated 720 hours continuously. Nowadays, SBM VSI crusher has replaced hammer crusher, roller crusher, roller ball mill, etc.
VSI5X Series Impact Crusher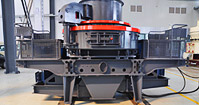 VSI5X Series Impact Crusher adopts Germanic advanced technique and obtains many proprietary interllectual property rights and the patent technology as well as integrate with three types of crushing who have been the core equipments in sand making industry. The VSI5X Series impact crusher is widely used in metal, concrete, fireproof material and so on.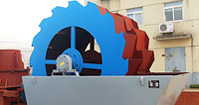 Sand washer is used to remove the dust in sand. It aims at improving the quality of sand. The materials include the required gravel in building-site, gravel factories, hydropower station and concrete dam site, post and electric pole factory, casting-70 sand, glass factory's quartz sand and refilling pressure sand.