Iron ore Mining Processing
Iron ore crushing is actually the preparation process that are needed for decreasing the size of iron ores during all iron ore processing technology ....

Limestone Quarry Plant
In the limestone crushing plant, there are hammer crusher and impact crusher for big abridgement ratio ...For the limestone grinding equipment, Ball mill,raymond mill is common.
Copper Beneficiation Processing
In copper ore processing plant, crushing process is the important process. In this copper ore crushing plant, several crusher machines are used ...

SBM has been serving the aggregate crushing & grinding industry for over 20 years, it is one of the most famous rock and mineral processing company in the world. SBM has a group of bridle-wise workers and experienced on-site engineers, who ensure every set of equipments is of high performance and high reliability.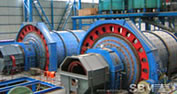 Ball mill is an efficient tool for grinding materials into fine powder. Ball Mill is used to grind kinds of mine and other materials, or to select the mine, widely used in building ...
Read More >>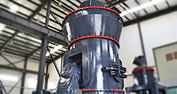 LM series vertical grinding mill is one complete plant which integrated with drying, milling, classifier, elevator. It's the high standard mill which can fully meets the requirement of you.
Read More >>
This grinding mill is suitable for grinding more than 280 kinds of non-inflammable and non-explosive materials with the hardness below scale 9.3 of moh's ...
Read More >>
MTW series grinding mill system adopts vertical structure, occupies only a small area and main unit owns sealed gear box as well as transmits evenly. The important parts adopt high quality steel ...
Read More >>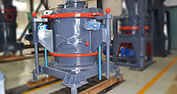 MXB Coarse Powder Mill is a kind of new high-tech milling machine to meet the requirements of coarse powder processing customers. Based on our experts' years' research experience...
Read More >>
On the bases of our company 's 15-product experience. Try on 12 kinds of grinder mill and horizontal crusher, this super thin mill with high efficiency and finished size can reach to d97≤5μm.
Read More >>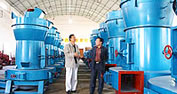 Raymond mill is applicable to the grinding and processing of materials with hardness less than 7 and humidity less than 6%. Fineness can be adjusted from 100 to 325 mesh ...
Read More >>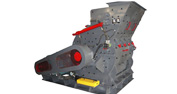 Efficient crushing-type mills are widely used in metallurgy, mining, chemical, cement, coal gangue, construction, sand, refractory material, ceramic and other industrial and mining...
Read More >>
T130X reinforced ultrafine mill is mainly used in metallurgy, building materials, chemicals, mining of minerals such as grinding materials processing, it can ground feldspar, calcite,ect.
Read More >>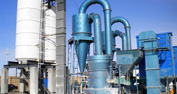 High pressure suspension grinding mill is mainly applied to the powder processing of mineral products in the industries of metallurgy, construction materials, chemical, and mining, etc. ...
Read More >>