Artificial Sand Making Process
Artificial Sand Manufacturing Process
Artificial sand is widely used in road construction, concrete industry, etc. As the field of industry application gradually expanded, the gradual application of natural sand work more and failed to keep pace with the various sectors of modern world development needs. For the most part, artificial sand is produced to meet the great needs. More advanced sand making machines have been invented to push forward human civilization. Here you can learn more about definition of artificial sand application and artificial sand manufacturing process.
Artificial Sand Making Machine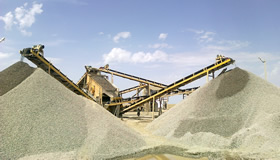 As a professional manufacturer of sand making equipment, SBM also provide the most professional design of sand making palnt. Unitll mow, SBM have designed sand process for thousands of clients from more than 60 countries and serviced for field of sand making and sand shaping for more than ten years.
VSI5X Crusher becomes the core equipment in sand making business. It adopts Germanic advanced technique and owns a number of patents and independent intellectual property rights. VSI5x series VSI crusher is highly recommended to crush high hardness materials as iron ore, nonferrous metals, corundum, and bauxite, quartz sand, basalt, etc
Artificial Sand Making Plant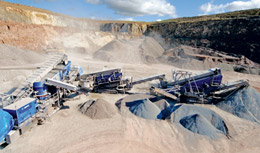 The raw material is transferred to jaw crusher for primary crushing by vibrating feeder, then the crushed materials whose size is larger than 40 mm are transferred to vsi crusher through belt conveyor for secondary crushing. The materials crushed will be transferred to the vibrating screen. The materials with suitable size will be transferred to vsi crusher, after being washed by sand washers, then clean final products will be discharged. The others with unsuitable size will be screened from vibrating screen, then will be transferred to the vsi crusher, this forms a closed circuit manifold cycles. Sizes of final products will be according to our customers' requirements. If it is the dry process, the classifier and deduster will be attached according to you requirement.