Mica Crusher
Mica Introduction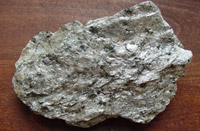 Mica is invaluable in the electrical industry because of its unique combination of physical, chemical and thermal properties, low power loss factor, dielectric constant and dielectric strength. Dieletric strength is the ability to withstand high voltage without puncturing. Mica is invaluable in the electrical industry because of its unique combination of physical, chemical and thermal properties, low power loss factor, dielectric constant and dielectric strength
Mica Crushing Machines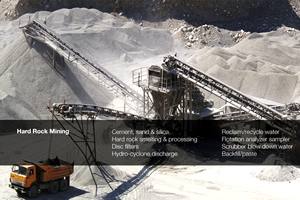 Jaw crusher is the most commonly used crusher machine for crushing mica. The capacity of small jaw crusher is 1t/p. While the large scale jaw crusher is 300-800 tons/p.
Hammer crusher is another widely used mica crushing machine. It can crush mica into mica flake less than 15 mm.
Ball mill is the most common mica mill machine. The finished size is 0.074-0.4mm, and the capacity of ball mill is 1-30 ton/p.
Raymond mill is also the common mica mill used in mica beneficiation plant. It's fineness can be upto 0.044mm. The capacity is 1-3t/p.
The common mica powders are 6-10 mesh, 10-20 mesh, 20-40mesh, 40-60 mesh, 80mesh, 100mesh, 200mesh, 325mesh, 400mesh, 600mesh, 800mesh, 1000mesh, 1250mesh, 2500mesh.
Besides these mica crushing and powder machine, there are other important beneficiation processing machinery. Vibraitng screen is the essential mica screening machine. According to the requirements of fineness, we can install the different layers with different screen pore size.
Mica crushing and grinding machines supplier
Our Company is the manufacturer of construction and mining equipments in Chian, and supplies the complete mica crushing, screening, and grinding machines for mica beneficiation plant. Of course we also can design and provide crusher machines and grinding mills for other stones, such as limestone, calcite, talc etc. Now our mica crushers and grinding mills have been expored to many countries, such as India, USA, Brazil, Russia.