Aggregate Crusher Machine
Aggregate Crusher Machine(PEW Jaw Crusher)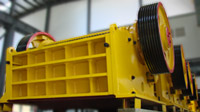 PEW jaw crusher is an advanced jaw crusher which mainly used to crush mid hardness ores and rocks in Aggregate industry, mining, chemistry, cement making industry, construction, refractory, pottery and porcelain making for secondary and fine crushing. It is preferred to crush ores, rocks, slogs, etc, whose compressive strength is under 280Mpa. Maximum size of feed materials must be less than what is required according to the specifications.
Aggregate Crusher Machine(PFW Impact Crusher)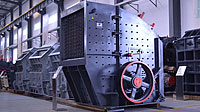 PFW impact Crushers is an advanced impact crusher which have the features of heavy duty rotor design, unique hammer locking system, interchangeable wearing parts, and easy maintenance. This series impact crushers provide customers low capital cost solutions, outstanding performance, good aggregate cubical shape, lowest operation cost per ton, and wide materials applications.
Aggregate Crusher Machine(HCS90 Cone Crusher)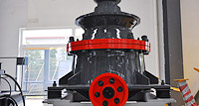 Under the same moving identical cone big end diameter condition, their output is higher than that of traditional spring cone crusher by 35% ~60%. Such an advanced technology guarantee our customers with high performance crushing capable of handling sand and gravel, shot rock and recycled materials. What's more, the double assurances control the hydraulic pressure and lubricating system to ensure the overload protection and fine axle bearing lubricates. The HCS90 cone crushers can process raw materials with capacities varying from 20-25t/h to 110-130t/h. their output size can be 6mm to 28mm. Our engineers will suggest you the best suited one for your aggregate quarrying plant.
Aggregate Crusher Machine(Mobile Crusher)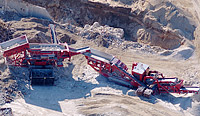 Mobile crusher is fully adaptable to all mobile crushing needs; it set up a new range of business opportunities for aggregate, quarry operators, recycling and mining applications. It can eliminate the obstacles of the crushing places and circumstances, and offer the high efficient and low cost project plants for the client. To the client, it is the best choice.