Zinc Ore Crusher
Lead and Zinc Ore Crusher and Grinding for Australia Quarry Mining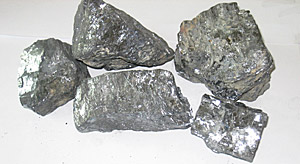 For better lead and zinc mine crushing and grinding solution, we suggest choosing suitable lead and zinc ore crusher and grinding mill manufacturer which owns reliable trust along with the products. It's better to design special lead and zinc ore crushing solution by experts.
It's rarely seen for the pure lead mine or pure zinc ore. They are usually symbiotic with each other to form multi-metal ores. Lead and Zinc ore resources are mainly in Australia, the United States, Canada, Peru, South Africa, Kazakhstan, Mexico and other countries.
In lead and zinc concentrator, raw materials are first sent into primary crushing station through rom hopper. It can make more effective fragmentation by implementing appropriate crushing method according to the mechanical strength characteristics of lead and zinc mine. In the primary crushing station, lead and zinc crusher is usually jaw crusher or gyratory crusher with high capacity and big input-size.
After meeting the required fineness, they are sent into sag mill by belt conveyor for further pulverization. Ball mill is widely used as lead and zinc mill in the Lead and Zinc Concentrator.