Silver ore screen
SBM has leveraged its deep product knowledge, unequalled industry experience and exceptional design expertise to create a breakthrough product range of vibrating screens for the mining industry. With its extraordinary pedigree, SBM is in a strong position to engineer customer success with an outstanding value package that includes innovative and proven screening technology. SBM is launching a mining screen range designed specifically for the mining industry of the future, providing total solutions with:
• Groundbreaking technology
• Expert systems
• Guaranteed circuits
• Machines to fit any application
• A global supply chain In other words – a mining screen range that is good enough to be called SBM.
About SBM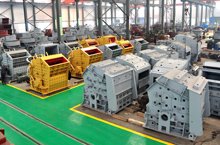 Boasts its 230,000 square meters(including underconstruction) production base and owns complete modernized metal cutting equipment, equipped with advanced Solidworks 3D mechanical design and Computerized Simulation Test System, SBM Machinery has cultivated a professional technology and after-sales service team, and successfully achieved ISO9001:2000 Quality Management Certificate and EU CE Certificate.