Silver beneficiation equipments
Silver has long been valued as a precious metal, and it is used to make ornaments, jewelry, high-value tableware, utensils (hence the term silverware), and currency coins. Today, silver metal is also used in electrical contacts and conductors, in mirrors and in catalysis of chemical reactions.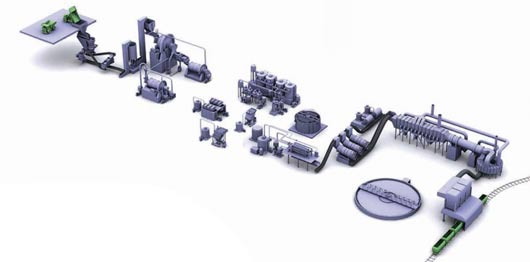 Separation equipments used in silver beneficiation
SBM Spiral Classifier tanks are engineered to provide the most effective pool area and overflow velocity requirements. By combining the proper submergence of the Spiral with one of the tank designs, a wide range of combinations is possible.
SBM has produced several thousand Low Intensity magnetic separators both dry and wet versions to the iron ore and others mining industry.
Dry equipments used in silver beneficiation
Various industries such as mineral industries including cement plant, some kinds of chemical plant, paper and agro industry have been using imported rotary kilns, rotary dryers and related equipments. Now, SBM can provide you with China made rotary kiln and rotary dryer.
SBM provide Spiral classifier, Mixing machines, Flotation machines, Magnetic separation, Dryer equipments, Rotary Kilns, Filtration equipments, Concentrate equipments,ect.
SBM is a professional mining and constuction equipments manufacturer, we provide the whole silver beneficiation program design and equipments, if you need any silver beneficiation equipments, please contact us.