Dolomite Crusher
Dolomite crusher plant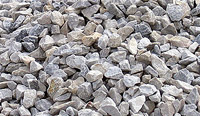 Dolomite mining is important for industry. Dolomite is kind of carbonate mineral which includes iron dolomite and manganese dolomite. Dolomite is the main mineral component composed of dolomite and dolomite limestone. The dolomite mill powder making by dolomite mill processing line can be used in building materials, porcelain, glass and refractory after dolomite crushing. In chemical industry, agriculture, environmental protection, energy conservation, etc. Apart from all these above, the crushed dolomite powder has been widely applied in agriculture, filler, etc. After dolomite mining and crushing, we can use it to make more products which are often used in various of industries..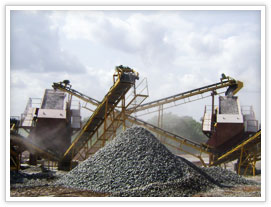 For dolomite mining and crushing to required fineness, we usually use the jaw crusher as the first dolomite crusher equipment and the impact crusher or cone crusher is usually used as secondary or tertiary dolomite crushing machine.
In the whole dolomite crushing plant, we use vibrating feeder to transport the materials to specified machine which is similar with the usage in the mechanized shaft kiln system mentioned above. Vibrating screen machine can separate the kinds of finished products. Considering all these, we can supply you with suitable dolomite crusher machines, feeding and screening plant. Welcome to choose our dolomite crushing machines.