Tombarthite Crusher
Tombarthite Crushers & Tombarthite Grinding Mills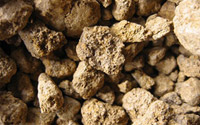 Tombarthite (rare earth) mainly exists in the crust in the form of minerals. There are three kinds of state. The first is the basic composition element in the mineral lattice which is essential composition to minerals. It's usually called Rare earth minerals, such as monazite, bastnaesite, etc. The second kind is those minerals which contain rare-earth element, such as apatite, fluorite, etc. The last is the various clay minerals and mica minerals.
It's proven that there are 50 million tons of tombarthite around the world of which China accounts for about 30 percent, the rest mainly in the United States, Russia, India, South Africa, etc. The main application country of tombarthite is Japan, Europe and North America. China is the world's most resource-rich country of tombarthite, known as "Rare Earth Kingdom". Despite it's large in reserve; there is growing demand to rare earth in automobile and electronic industry, etc.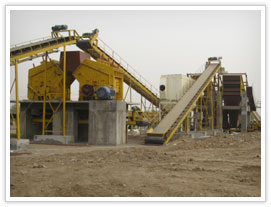 There are mainly four kinds of minerals used in the industrial extraction of rare earth: Bastnaesite, single quarry, xenotime and Weathered Elution-type ore. The first three accounted for more than 95% of rare earth mineral productions in the West. In monazite and bastnasite ore, it is of high content of light rare earth. Differently it is heavy rare earth and yttrium which are high in xenotime.
Tombarthite crushing and grinding equipment
We are professional tombarthite crushers and grinding mills manufacturer and exporter. After years of researching about rare earth, we have invented special crushers and mills for rare earth crushing and grinding. If your raw material is tombarthite, we can design special crushing screening plant project for you.