Cement grinding mill plant
Raymond mill for cement grinding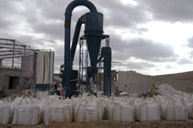 Raymond mill is mainly applied to the powder processing of mineral products in industries of metallurgy, construction, chemistry, and mining etc. Raymond mill can produce powder from more than 280 kinds of non-flammable and non-explosive mineral materials with Mohs hardness below 7 and humidity below 6%, such as barite, limestone, quartz, calcite, granite, porcelain clay, basalt, gypsum, trona etc. The final size is between 613micron and 440 micron .
SCM Ultrafine mill for cement grinding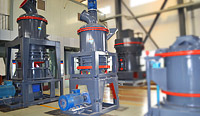 SCM Ultrafine mill is widely used in making fine powder or micro powder, a new kind of machine for producing ultrafine powder. It is mainly used for grinding the material with middle and low hardness, moisture below 6%, and the material should be non-explosive and non-flammable, such as: calcite, chalk, limestone, dolomite, kaolin, bentonite, steatite, trona, mica, magnetite, iolite, pyrophillite, vermiculite, meerschaum, beads, attapulgite, diatomite, barite, gypsum, alunite, graphite, fluorite, phosphate ore, potassium ore pumice, etc. The size of the finished product can be adjusted between 325-2500 mesh.
Vertical roller mill for cement grinding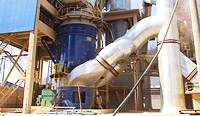 LM series vertical mill can be widely used in cement making, power,metallurgy, chemical and nonmetalliferous ore industries. It can be used as coal mill, cement mill, iron ore mill, tantalite mill, copper ore mill, manganese mill, etc.This series vertical grinding mill used to grind lumpy, granular and powdery materials to the required size.
Ball mill for cement grinding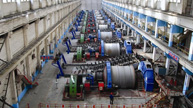 Ball Millis are widely applied in cement industry, chemical industry, new building materials, fire-resistant materials, fertilizer, porcelain and glass industry for grinding iron ore, gold ore, concrete, slag, zinc, copper ore, tantalite, etc. It has two ways of grinding: dry process and wet process. The hollow axis adopts the cast steel, and the lining can be replaced. The big rotary gear is forged from cast rolling gears.The barrel body is inlaid with wearable plates,so ball mill has long serve life.The ball mill runs steadily and efficiently.