Cement crushing plant
Cement crushing quarry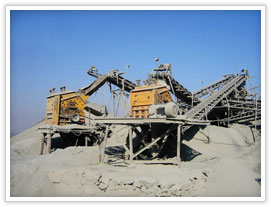 Cement crusher is very important for cement processing, Limestone is the largest amount of raw material during cement production. After limestone mining, limestone is generally of large size and high hardness. Usually we choose jaw crusher for limestone crushing, however,in a complete cement cruhing line, cone crusher or impact crusher are always be used too. Also cement conveyor is used to transport these materials to next procedure, such as vibrating cement screen to screen out required fineness. In some production sites, we use a whole mobile crusher to complete the whole cement crushing and screening production since the mobile crusher is equipped with jaw crusher, impact crusher or cone crusher, vibrating feeder,vibrating screen,etc.
Jaw crusher for cement crushing processing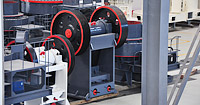 Jaw crusher is a widely used stone crusher. SBM jaw crushers are configured for primary crushing of cement crushing processing. Our jaw crushers are crushing without rubbing minimum dust oil lubrication, devise having oil or grease lubrication system. SBM crushers are designed for long life service with minimum maintenance for hard, tough, abrasive material and overload high capacity. This service goal has been confirmed by our customers all over the world.
Impact crusher for cement crushing processing
SBM Impact Crusher is a new product that absorbs advanced technologies at home and abroad. Impact crusher is suitable for materials whose compressive strength is under 360Mpa, and particle size is under 500mm.The company impact crusher features easy maintenance, high crushing ratio and crushing efficiency etc.
Cone crusher for cement crushing processing
Cone crusher made plaster stone and engine oil separated, assured reliable performance. The type of crushing chamber depends upon the size of feed and fineness of the crushed product. The standard type is applied to medium crushing, the medium type is applied to medium or fine crushing and the short head is applied to fine crushing.
Mobile crusher for cement crushing processing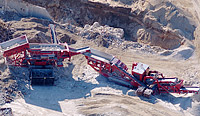 Mobile crusher also called portable crusher station is fully adaptable to all mobile crushing needs; it set up a new range of business opportunities for contractors, quarry operators, recycling and mining applications. It can eliminate the obstacles of the crushing places and circumstances, and offer the high efficient and low cost project plants for the client. To the client, it is the best choice.