Cement ball mill
Ball mill for cement grinding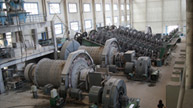 Cement Ball Mill is an oldest grinding mill for cement grinding plant. Cement Ball Mill could grinding many kinds of materials, such as barite, limestone, quartz, calcite, granite, porcelain clay, basalt, gypsum etc.Cement Ball Mill is widely used in building material, road constrution,etc.
Cement Ball Mill is used primary for cement materials grinding, regrinding, and as the second stage in two stage grinding circuits. According to the need of customers, ball mill can be either wet or dry designs.The capacity of our Cement Ball Mill is from 2 t/h to 30 TPH for wet grinding and from 0.5 t/h to 30 TPH for dry grinding. Ball mills have been designed in standard sizes of the final products between 0.074 mm and 0.4 mm in diameter. So, ball mill is suitable for cement grinding plant.
Cement ball mill manufacturer & suppliers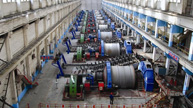 SBM is a Cement ball mill manufacturer & suppliers in China,Our Cement ball mill has been exported 167 countries and are widely used in global mining and construction industry. And we provide rock crushing machine and grinding mills for sale with perfect price. We also offer the installation and maintenance service. These rCement ball mill are popular in the Germany, South Asia, and Africa like Nigera, Kenya, Libya.