Concrete Crusher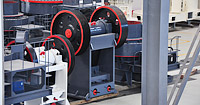 The PE Series Jaw crushers could be used in concrete processing line,which are based on a revolutionary modular, non-welded frame construction, offering owners the highest possible fatigue strength, excellent reliability and numerous mounting possibilities. Thanks to the accurately balanced structure, the PE Series jaws are easy and economical to install. Combined with special high-quality cast steel components and durable wear parts, means exceptionally high crusher availability, cost-efficient crushing and low cost per ton.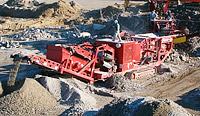 Mobile Jaw crusher is one kind of mobile stone crusher which used in recycling concrete processing line. According to the different crushing technics requirement, we can design the flow as: crushing firstly and then screening, or screening firstly and then crushing. The stone crushing station can be assembled as primary crushing and secondary crushing and also can be assembled as assembled as primary crushing, intermediate crushing, and tertiary crushing. It is so flexible that can satisfy the customers' various demand furthestly.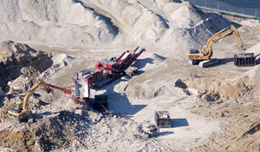 Track Mobile Crusher are widely used in concrete recycling, road & bridge construction, metallurgy and other fields to crusher and screen. SBM tracked mobile crusher features high performance, high reliability, elegant design and top international techniques. This type of mobile crusher plant can be widely used for crushing and screening in many areas such as road construction, building, metallurgical and energy industries, etc.