Calcium Carbonate Grinding
Calcium Carbonate Grinding Plant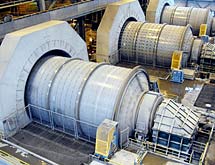 Calcium carbonate application

Calcium carbonate is a kind of inorganic compounds, lime rock (abbreviation limestone) and calcite's main ingredient.

According to the calcium carbonate production method is different, can be divided into carbonate heavy calcium carbonate, light calcium carbonate, etc. Heavy calcium carbonate (known as fly powder) it is to use mechanical method (using raymond grinding mill or other high-pressure grinding machine) direct crushing natural calcite, limestone, such as chalk, shells can be made.

Calcium carbonate powder process line

Calcium carbonate powder plays an important role in many industries from agriculture to light and heavy industries, so the calcium carbonate powder process line grinding mill plant is necessary.

Calcium carbonate crushing & grinding equipment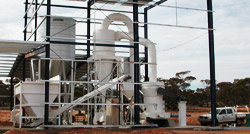 Crushing equipment is necessary to get calcium carbonate. As a professional mining equipment manufacturer, SBM can supply primary crusher, secondary crusher and tertiary crusher for you.

The crushing equipment is: ball mill,SCM ultrafine mill, etc. We also supply portable crusher and mobile crusher for calcium carbonate process line. Our crushing equipment also is used to crush the limestone, marble stone, dolomite rock, coke, graphite,etc.