Dolomite powder machinery
Dolomite powder machinery(Raymond Roller Mill)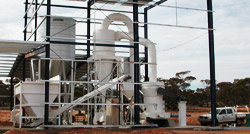 A roller mill is most effective processing materials that are 5 or less on the Mohs scale of hardness. There are a few limitations, but the most practical materials are soft to medium hard materials. Ideal applications include various clays such as fire clay, bentonite and kaolin as well as other minerals like dolomite, gypsum, limestone, hydrated lime, phosphate rock, talc and coal. Manufactured materials such as pigments, phenolic resins or similar materials can also be processed in a roller mill system.
Dolomite powder machinery(Vertical roller mill)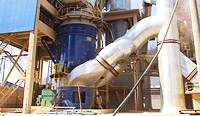 Grinding plants equipped with LM vertical mills are used in the cement and lime industry, chemical, metallurgical, energy, glass, and food industries where very fine material grinding is required.
Main characteristics of LM vertical mills :
Low operation and maintenance cost ƒ
1.High efficiency ƒ2.Simple replacement of mill parts 3. Easy operation and maintenance ƒ4. Robust structure 5.ƒHigh capacity
Dolomite powder machinery(Ball mill)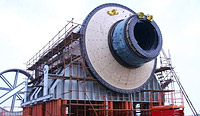 This Ball mill is made up of feeding part ,discharging part,gyre part,transmission part(decelerator,small transmission gear,generator,electrical control )and so on .The hollow axis adopts the cast steel and the rotary big gear is processed from cast rolling gear .The ball mill running smooth, reliable.