Manufactured sand machines
Manufactured sand processing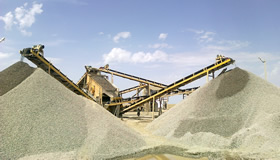 Manufactured sand processing is making manufactured sand from stones or rocks instead of natural sand. In the sand making plant, SBM Sand making machines are of high efficiency and high performance crusher, low in maintenance and operating cost. The final manufactured sand is cubic with grounded edges. it is used with other sand crushing machine in fine and medium size crushing of rocks, stones, minerals for building sand, aggregate and concrete. Manufactured sand and aggregate is used in preparing good quality concrete for building and construction purpose, so the sand particle must be equiexed cuboidal and glommed edges.
Manufactured sand quarry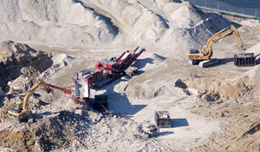 In recent years, with the rapid construction development ,demands for construction sand rapidly rise, but the amount of natural sand collected by the natural river washed sand restrictions and Manufactured sand quarry line rapidly development.
In a complete manufactured sand quarry line,stone and rocks is feeded to jaw crusher for primary crushing by vibrating feeder, then the crushed rock blocks whose size is larger than 40 mm are transferred to vsi crusher through belt conveyor for secondary crushing. The materials crushed will be transferred to the vibrating screen. The materials with suitable size will be transferred to vsi crusher, after being washed by sand washers, then clean final products will be discharged. The others with unsuitable size will be screened from vibrating screen, then will be transferred to the vsi crusher, this forms a closed circuit manifold cycles. Sizes of final products will be according to our customers' requirements. If it is the dry process, the classifier and deduster will be attached according to you requirement.