Chrome ore grinding plant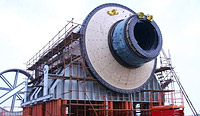 In almost all the metallurgical processes, grinding is considered to be an inseparable unit operation which is adopted at the very first stage of a series of other unit operations and/or unit processes. Size reduction of solids is done almost invariably. Ball mill finds its application in many industries like brewing industry, chrome ore grinding processing, chemical, confectionery, metal powder, mineral preparation, paint preparation, paper, pigments for color industry, cement and limestone, powders for the detergent industry, pulverized coal for power generation,ect.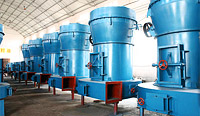 Raymond Roller Mill is suitable for minerals powder grinding, which is widely used in the chrome ore grinding processing, iron ore grinding processing, manganese ore grinding processing. It can be used for grinding rock like barite, calcite, potash feldspar, talc, marble, ceramic, glass and some other material that Moh's hardness degree is below 7, humidity is in 6%, and non-flammable non-explosive minerals. The final product size is adjustable as required in the range of 100-325 meshes.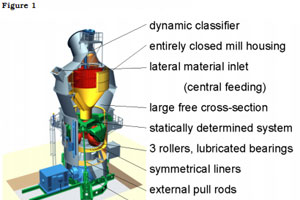 The basic operating principle of the vertical roller mill is shown in Figure 1. The feed is ground between the three stationary grinding rollers and the rotating grinding table by compression and shear. The compression force required for the comminution is generated by a hydropneumatic tension system. The material is ground and conveyed towards the stationary air-ported ring by centrifugal force. Hot gases flowing up through the air-ported ring mix with the material and create a fluidised bed, where the drying and/or calcining process takes place. Fine material is carried up to the classifier by the gases. The material is divided into fine product and grits in the separating zone near the rotating classifier wheel. The grits fall back into the centre of the grinding zone. The finished product leaves the classifier together with the gas stream and is separated from the gas in a downstream filter unit. With modern mills, the rollers are lifted during start-up, which simplifies the starting procedure and reduces the necessary starting torque. An auxiliary drive for starting purposes is therefore no longer needed.