Iron ore Mining Processing
Iron ore crushing is actually the preparation process that are needed for decreasing the size of iron ores during all iron ore processing technology ....

Limestone Quarry Plant
In the limestone crushing plant, there are hammer crusher and impact crusher for big abridgement ratio ...For the limestone grinding equipment, Ball mill,raymond mill is common.
Copper Beneficiation Processing
In copper ore processing plant, crushing process is the important process. In this copper ore crushing plant, several crusher machines are used ...

SBM enters 107th canton Fair in 2010
107th canton Fair in 2010 provides a good platform for us, SBM(Shanghai Shibang Machinery Co., Ltd.) to show our strengths and advantages. During the time, we've got hundreds of client messages. Every day the old customers pay a return visit to us, and the new customers come to inquire about our goods. Each of us works hard to realize our values and create the Shibang spirits: diligence, energy and vitality.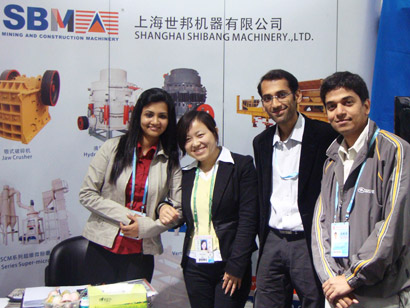 Our booth is always flooded with customers, which makes us shine under the spotlight in the exhibition hall, but we are not conceit. We will spare more efforts to serve our customers and improve our services, and thus making a bright future for Shibang.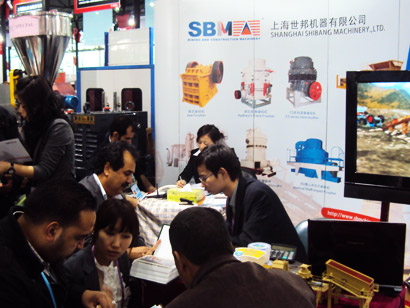 Check the corresponding services :