Iron ore Mining Processing
Iron ore crushing is actually the preparation process that are needed for decreasing the size of iron ores during all iron ore processing technology ....

Limestone Quarry Plant
In the limestone crushing plant, there are hammer crusher and impact crusher for big abridgement ratio ...For the limestone grinding equipment, Ball mill,raymond mill is common.
Copper Beneficiation Processing
In copper ore processing plant, crushing process is the important process. In this copper ore crushing plant, several crusher machines are used ...

ENDLESS FRIENDSHIP, YOU & ME!
We are so appreciated to have a meet with our old friend from Vimeco in Vietnam on 18th May, 2010. We share a very happy time together and they visit our factory again. Thanks for their long term cooperation and support to our company. They give us good reputation of our development of the machine quality, management, service and so on.
As for their machine that they bought from us two year ago, they confirm the performance of our machines and show their big desire to cooperate with us again in the near future. SBM (Shanghai Shibang Machinery Co., Ltd.) will participate in the 8th China Mac Fair (Vietnam) from 23rd to 26th July, 2010.
Both of us will talk about the next order at that time. Vimeco enjoys high reputation in Vietnam and it is our great honor to cooperate with them and we will do our best for our customers in the entire world. We sincerely hope we can enjoy good cooperation and talk with Vietnamese customer in the Fair and welcome your coming to visit our booth and our company.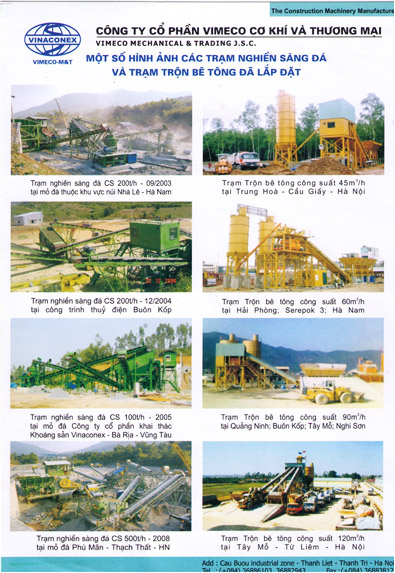 Check the corresponding services :