Iron ore Mining Processing
Iron ore crushing is actually the preparation process that are needed for decreasing the size of iron ores during all iron ore processing technology ....

Limestone Quarry Plant
In the limestone crushing plant, there are hammer crusher and impact crusher for big abridgement ratio ...For the limestone grinding equipment, Ball mill,raymond mill is common.
Copper Beneficiation Processing
In copper ore processing plant, crushing process is the important process. In this copper ore crushing plant, several crusher machines are used ...

SBM Joined the China Mining Association
In September, 2011, SBM joined the China Mining Association (CMA as short) officially.
CMA is an organization of corporate juridical persons covering mining industry. It is authorized by the state council. Its members who joined CMA voluntarily include domestic and foreign mining companies, geological prospecting corporations, national mining associations, provinces' mining associations, research institutions and mining cities. Since been established, CMA has been acting as the link between mining corporations and government. Its affiliated web, China Mining Network, is hosted by Ministry of Land and Resource' Planning Department, Mining Industry's Development Department and CMA. The network acts as an important platform for communication between domestic and foreign enterprises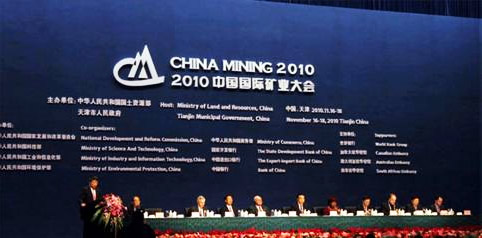 According to the statement of the president of CMA at CHINA MINING Congress & Expo, CMA will take full advantage of itself to help the government's decisions and policies to be carried out. They will continue to promote green mining construction and the communication between china and foreign mining industries. SBM wants to understand the distribution of mineral resources and local policies well with the help of the broad platform provided by CMA. We also want to promote a sustainable, stable and rapid development by communicating with friends of mining industries all across the world.

Check the corresponding services :