Iron ore Mining Processing
Iron ore crushing is actually the preparation process that are needed for decreasing the size of iron ores during all iron ore processing technology ....

Limestone Quarry Plant
In the limestone crushing plant, there are hammer crusher and impact crusher for big abridgement ratio ...For the limestone grinding equipment, Ball mill,raymond mill is common.
Copper Beneficiation Processing
In copper ore processing plant, crushing process is the important process. In this copper ore crushing plant, several crusher machines are used ...

SBM Hot sale 11 sets, one week!
Grinding Mill team in Shibang International Department, with members Sunny, Jessie, Sugar, Janice, Randy and John, rack up new sales records, one week,11 sets!!Customers came from India, Australia, Egypt, Indonisia, Brazil, etc.
The sales records in grinding mill market before was 8 sets one week. From the beginning of 2010,under the premise of the fortified popularize of our mechinery,with the conscientious attitude and hardworking of the member,we do believe ,11 sets on week is not the end,we would try our best to make new achievement.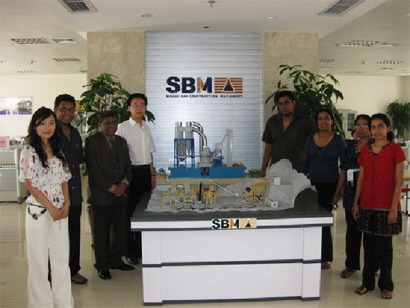 Check the corresponding services :