Iron ore Mining Processing
Iron ore crushing is actually the preparation process that are needed for decreasing the size of iron ores during all iron ore processing technology ....

Limestone Quarry Plant
In the limestone crushing plant, there are hammer crusher and impact crusher for big abridgement ratio ...For the limestone grinding equipment, Ball mill,raymond mill is common.
Copper Beneficiation Processing
In copper ore processing plant, crushing process is the important process. In this copper ore crushing plant, several crusher machines are used ...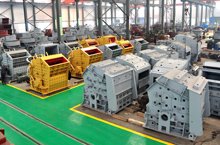 Boasts its 230,000 square meters(including underconstruction) production base and owns complete modernized metal cutting equipment, equipped with advanced Solidworks 3D mechanical design and Computerized Simulation Test System, SBM Machinery has cultivated a professional technology and after-sales service team, and successfully achieved ISO9001:2000 Quality Management Certificate and EU CE Certificate.
Till now, we have formed a whole production chain with main products: crushing machinery, grinding machinery, and auxiliary products. Products cover more than 20 models of 3 major series: mill series,crushing series, and sand making series. Advanced technology content, high reliability, low operation and maintenance cost have enabled our products to take the leading position in the field.
Our products have been exported to more than 167 countries and are widely used in global mining and construction industry. Being innovative and perfect is our incessant pursuit, and also our vigor source of energy and harmony.
We will continously create better products and better services, and always bring more value for our customers.