Iron ore Mining Processing
Iron ore crushing is actually the preparation process that are needed for decreasing the size of iron ores during all iron ore processing technology ....

Limestone Quarry Plant
In the limestone crushing plant, there are hammer crusher and impact crusher for big abridgement ratio ...For the limestone grinding equipment, Ball mill,raymond mill is common.
Copper Beneficiation Processing
In copper ore processing plant, crushing process is the important process. In this copper ore crushing plant, several crusher machines are used ...

We provide two types of hammer mills,hammer crusher is the older hammer mill,and crushing hammer mill is a new type hammer mill.SBM has been serving the aggregate crushing & grinding industry for over 20 years, it is one of the most famous rock and mineral processing company in the world. SBM has a group of bridle-wise workers and experienced on-site engineers, who ensure every set of equipments is of high performance and high reliability.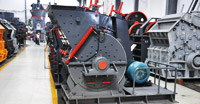 Efficient crushing hammer mills are widely used in metallurgy, mining, chemical, cement, coal gangue, construction, sand, refractory material, ceramic and other industrial and mining enterprises, engaged in breaking and crushing the material in the operation. It is mainly suitable for crushing various soft and hard ore. whose compression strength is not higher than 320MPa (MPa).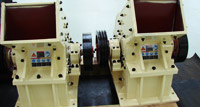 Hammer crusher is suitable for mid-hard and light erosive materials, whose pressure resistance strength is no more than 100Mpa and humidity lower than 15%, such as coal, salt, chalk, gypsum, blocks, limestone, etc.This type hammer mill has a long history, and widely used in mining, quarry, beneficiation industry.