Stone Crusher Introduction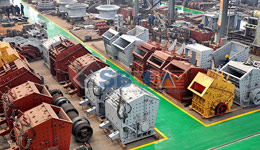 SBM is professional stone crusher manufacturer, Crushed stone is segregated into various sizes like 35mm, 20mm, 12mm, etc for different uses. Crushed stone aggregates are used for construction of roads, bridges, housing, industril building construction and other cement based products like RCC pipes, PSC poles, premoulded slabs, frames and beems, etc for fabrication. It is advantageous if the crushed stone unit is set up near the quarries where the granite boulders of various sizes are available for the crushing unit. The wastage from the granite industry will be of much use ot the crushed stone unit.
Stone Crusher in Vietnam:
SBM in Vietnam
Our Stone Crushers have been exported to more than 130 countries, Vietnam, India, South Africa, Indonesia, Nigeria, Saudi Arabic, ect. Our Stone Crusher widely used in global mining and construction industry. SBM is the biggest Stone Crusher manufacturing company, we have 30 years Professional Crushing and Grinding Mill Manufacturing Experience. Authentication by 200 thousands Customers ,Certificated by ISO9001 : 2000 Quality and Managementand EU CE . Each year, SBM would put 5% of sales revenue on R & D. It aims at upgrading its products to the world top level with the tenet of "Quality Changes the World".
For to better serve Vietnam customers, SBM will establish Vietnam office in 2012, if you want to buy Stone Crusher, please contact us. We are here to help your business.
Stone Crusher in Vietnam