Iron ore Mining Processing
Iron ore crushing is actually the preparation process that are needed for decreasing the size of iron ores during all iron ore processing technology ....

Limestone Quarry Plant
In the limestone crushing plant, there are hammer crusher and impact crusher for big abridgement ratio ...For the limestone grinding equipment, Ball mill,raymond mill is common.
Copper Beneficiation Processing
In copper ore processing plant, crushing process is the important process. In this copper ore crushing plant, several crusher machines are used ...

Communication and listening ,Seek win-win state ----Note Shanghai Shibang visit VIP customer
From April ,Since Shanghai Shibang start up VIP customers visiting ,received welcome and appreciative by customers,the visiting work are in processing according plan.On May 13 ,6 people form Ministry of vip customers and Shibang domestic mill department、R & D Department、domestic E-commerce department drive in a vehicle to Zhejiang. Visiting two important grinding mill users.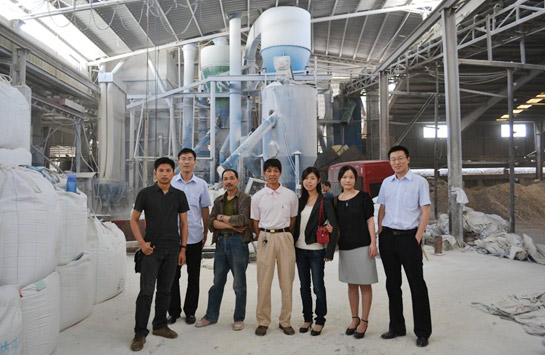 Mr shen is the user of MTW Series Trapezium Mill for along time in zhejiang district ,His Chemical Building Materials Company has 30 years history for produce Calcium carbonate powder ,it is the leader of same industry in local .visit team according the feedback of Mr shen ,bring some Under the grinding roller nut which is Tailored to improve his machine ,and comprehensive understanding the service behavior of the mill, to propose the amendment project For the use of equipment .
Mr Shen pay a high comment to stable performance of Shibang mill machinery ,meanwhile he remind his company business is in the second stage of rapid development,so he need purchase equipment which in large scale and higher environmental performance to support the business development . In order to do this, Mr Shen Specifically inquire about the latest Research and development of large vertical mill equipment made by shibang company ,and he prepared to visit and order in Shibang heard office. The visiting person show their appreciate to Mr shen, and point out that the direction of R&D about shibang mill equipment is large scale and high output、Energy saving.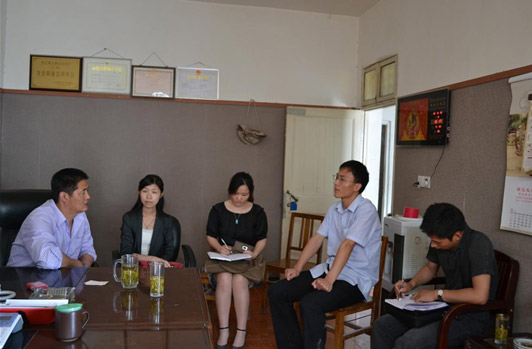 After say goodbye to general manager Shen,visit team come to Mr Sun's company where is 20 miles away. As a important user , Mr sun has used the Ultra-fine grinding mill of shibang company for four years. they listen carefully about the Mr sun's feeling for using our machine,also recorded his feedback.
When in communication, Mr sun mentioned that another the reason of shibang machine are trusted by customers is Considerate after-sales service beside Excellent quality. He said : when manufacturers choose product , they put the Timely and efficient service at the first place. beside Ensure product quality, reliable and stable performance , shanghai shibang bring Confidence and guarantee to customers of their fast, reliable and comprehensive after-sales service.
Refer to Mr sun's point, visit team indicate that: we think 95% Of enterprise can be learned and imitated ,but 5% of the personalized services can not imitated .this 5% Determine 95% of efficiency and effectiveness. Shibang is rely on unique services to enhance core competitiveness. "

Check the corresponding services :