Project from CGO group Co., Ltd
Date : 2009
Client : Perseus
Location : Central Ashanti region of Ghana in West Africa
Scope : Gold mining processing plant solution design, regrind ball mill provision, screening plant installation and management services
Product Line Supported By SBM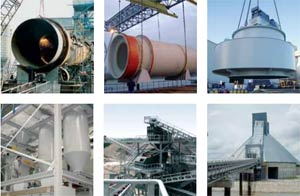 Located approximately 57km south-west of Obuasi town and 195km north-west of Ghana's capital Accra, the gold mining project is owned by Central Ashanti Gold Limited, a wholly owned subsidiary of Perseus, which owns 650km² of tenements on the Ashanti gold belt.
Gold mining is carried out to support a mill feed rate of 5.5Mtpa of high grade primary ore. Processing is carried out in a 5.5Mtpa gold processing plant that will include a primary jaw crusher, single stage SAG mill, gravity circuit, flotation circuit, regrind ball mill, concentrate CIL circuit and elution circuit.
The whole gold mining project goes smoothly and with our products used, the whole plant's efficiency can be adjusted smartly. We adhere to principle to provide quality products with excellent services for our Ghana customers.