Mining And Crushing Solution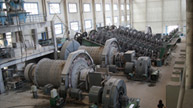 Nickel ore is mainly divided into sulfide copper-nickel mine and nickel oxide ore, whose ore dressing and processing methods are entirely different.
The most notably ore dressing method of sulfide copper-nickel mine is flotation, and magnetic separation and gravity separation is usually secondary beneficiation. In the flotation of sulfide copper-nickel ore, we often use collector and frother. There is a basic principle to determine the flotation process that is the fact that it's better to make copper into the nickel concentrate while as much as possible to avoid nickel into the copper concentrate. Because the nickel in copper concentrate is of large loss in the smelting process, while the copper in nickel concentrate can be more completely recovered.
It is shown in the picture above with the sulfide copper-nickel ore beneficiation process.
Nickel oxide ore currently used crushing and screening processes to pre-remove bulk rocks with weak degree of weathering and low nickel. As the nickel in the nickel oxide ore often scattered in gangue minerals in the form of isomorphism and their grain sizes are very fine, nickel oxide ore cannot be enriched by mechanical dressing methods. On the contrary, they must be only sent for direct smelting.
In the both beneficiation process of sulfide copper-nickel mine and nickel oxide ore, nickel ore crushing and grinding are required. CS Series cone crusher is widely used for nickel ore crushing. There are standard cone crusher and short head cone crusher. Both them have been used as nickel ore crusher. After crushed by cone crusher, the materials must be grinded by rod mill and ball mill before being sent to flotation. Vibrating screen is used to separate different sizes of nickel ore. The screening equipment is also necessary for nickel ore crushing and grinding.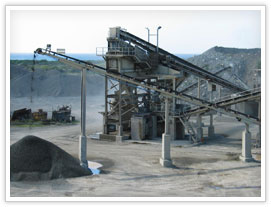 SBM is professional crushing equipment and grinding machine manufacturer. We have designed special CS Series cone crusher for nickel ore crushing and ball mill for nickel ore grinding. Both the CS Series cone crusher and ball mill are of high quality which has both passed international ISO9001:2000 certificate and UE, CE certificates. Apart from CS Series cone crusher and ball mill, SBM crushing equipment also includes jaw crusher, impact crusher, VSI crusher and SBM grinding machine also includes coal mill, Raymond mill, vertical ore mill, trapezium grinding machine, coarse powder mill, etc.
Our goal is to provide our customers with best products and services. Our engineers spread around the global to be closer with you.