Mining And Crushing Solution
Magnetite is kind of oxide ore with mosh hardness 5.5~6.5 and density 5.16~5.18g/cm3. Generally magnetite ore is of iron black and usually black streak; metallic luster or submetallic luster; opacity, no cleavage. As its ferromagnetism, magnetite ore is usually called magnet in ancient China. Also it's called resemble stone, magnets, black stone, etc. Magnetite ore is produced more in magmatic rock, metamorphic rock, and beach sand. Magnetite ore which contains more than 72.4% iron materials is the most important iron ore whose harmful element is fewer. This kind of magnetite ore can be directly used in steel production in open hearth. Some titanium, vanadium, chromium contained in the magnetite ore can be comprehensively applied in the smelting process.
Magnetite ore is rich in Russia, North America, Brazil, Australian and China, etc. In Russia quarry mining crushing plant, magnetite ore is largely demanded and quarried. As the main raw minerals materials for steel production, magnetite ore quarry crushing screening plant is established in Brazil mining, Australia mining and Russia quarrying, etc.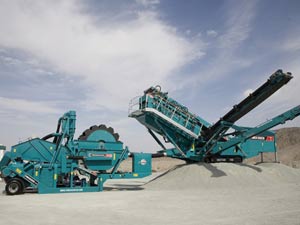 Compared with magnetite ore, there are generally 50%~60% iron element in hematite ore. It's better to deoxygenize by using hematite ore. Therefore, hematite ore is also widely used to steel production. In Sweden, Chile, Brazil mining, there are large quantities of hematite ore.
Take the India iron ore as example. India is rich in common high-quality iron ore minerals which mainly include hematite ore and magnetite ore. In India iron ore mining, there are some essential iron ore crushing equipment, iron ore grinding equipment, powder screening equipment and conveyor system.
Traditionally, the Australian iron ore industry has been based on the mining, production and export of high-grade hematite ores which currently account for approximately 96% of Australia's iron ore production. We have designed and established dozens of magnetite ore crushing screening plant.
Magnetite Crushers vs. Hematite Crushers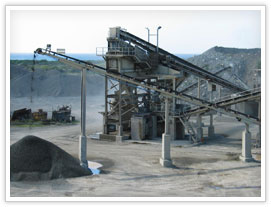 We manufacture and export magnetite crushers and hematite crushers especially for various ore quarry mining plant. There are jaw crushers, cone crushers and impact crushers for magnetite crushing and hematite crushing. Vibrating screen works to make different sizes products separate. Also, we will provide you essential spare parts along with high-quality machinery. To make correct installation, we will send our installation engineers to associate the machinery installation.