Barite grinding plant
Barite ore view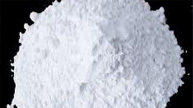 Barite, a name that was derived from the Greek word "barus" (heavy), is the mineralogical name for barium sulfate. In commerce, the mineral is sometimes referred to as "barytes." As used in this report, the term "primary barite" refers to the first marketable product, which includes crude barite (run of mine) and the products of simple beneficiation methods, such as washing, jigging, heavy media separation, tabling, flotation, and magnetic separation. Most crude barite requires some upgrading to minimum purity or density. Barite that is used as an aggregate in a "heavy" cement is crushed and screened to a uniform size.
Barite powder machines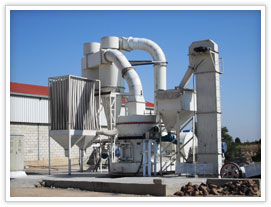 Ball Mill for barite powder processing : As the ball mill manufacturer with long tradition, SBM offers ball mill with high performance. Compact ball mill is designed grind raw material by roll its grinding cavity and metal balls hitting the materials. Ball mill is available in designs and sizes to provide solutions for all applications.
Raymond mill for barite powder processing : Raymond roller mill ranges in size from 5800mm through 6500mm in diameter with powder as tiny as 0.044mm. Raymond mill features hydrostatic lubrication and can accommodate either a geared or gearless drive arrangement and are typically grate discharge and use metal liners. Worn grinding surfaces of this Raymond mill are reconditioned by welding. Spot repairs or complete resurfacing can be performed with the rollers in situ, if desired.