Bentonite pulverizer
Bentonite pulverizer(Jaw Crusher)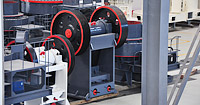 This series of jaw crusher can reach the crushing ratio of 4-6 and the shape of final product is even. They are widely applied to crush high hardness, mid hardness and soft rocks and ores such as bentonite, jaw crusher used in bentonite beneficiation, crushing, mining, quarry processing. our jaw crusher capacity varying 1- 1000 t/h, if you need jaw crusher,contact us,get your best price.
Bentonite pulverizer(SCM Ultrafine Mill)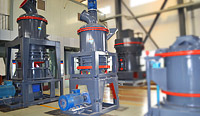 SCM Ultrafine mill is on the bases of our company's grinding production experience for more than 15 years. We absorb advantags from the same trade abroad and at home. We review, research and try on 12 kinds of mills and horizontal hammer crushers. And finally we developed this high-efficiency and low-cost super thin mill by investigation and trial.the final products finer than 350 mesh,its perfect for bentonite grinding processing.
Bentonite pulverizer(LM Vertical Roller Mill)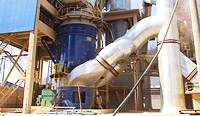 LM series vertical grinding mill is the newest grinding machine, which integrates the advanced international technology and years of mill-producing experience . It is an ideal equipment that integrates crushing, drying, grinding and grading conveyor all together. LM series vertical grinding machine can be widely used in cement making, power , metallurgy, chemical and non- metalliferous ore industries. It is used to grind bentonite, granular and powdery materials to the required size.