Coal beneficiation process
Coal beneficiation process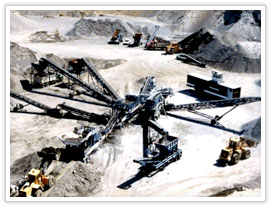 With depletion in availability of good quality power coal and large scale,mechanized opencast mining, the ash content in raw coal supplies to power sector has increased over the years. The thermal power industry in the country has tackled to some extent the problem of high ash inputs by designing boilers that can burn such coals, but high cost of transportation and requirement of large area for dumping of ash could not be avoided. Beneficiation of coal helps in not only improving performance of power plants but reduces transportation cost besides bringing down the adverse effects on the environment.
Coal beneficiation plant
Coal beneficiation plant could be divided into two parts:coal crushing beneficiation and coal grinding beneficiation.If the coal block is bigger than the max input size of our grinding machines, it need be crushed by our stone crusher before grinding. The coal crushing plant common includes Vibrating feeder as feeding material to jaw crusher, which is as primary jaw crusher. Cone crusher or Impact crusher always be used as secondary crusher. After primary crushing, the coal can be feeding to Ball mill to fine grinding. To increase Ball mill effective, the vertical coal mill or coarse powder mill can be setted before Ball mill as pre-grinding.
Coal beneficiation equipment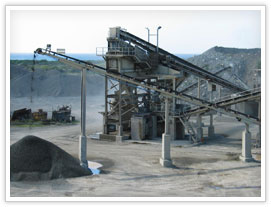 Coal beneficiation equipment could be divided into coal crusher and coal mill.Coal crusher is the main coal beneficiation equipment in coal crushing plant. Stationary coal crusher plant use jaw crusher as coal primary crushing machine, impact crusher or cone crusher as secondary crusher. Mobile crusher is a new type coal crusher,it including crushers, belt conveyor, vibraitng feeder and vibrating screen,just like a mobile coal crushing plant. Coal washing machine is a cleaning equipment which used to remove dust ,clay and other unwanted materials.Coal mill is the grinding machine used to grind crushed coal into powder.We provid ball mill and LM Vertical roller mill as coal grinding Machine.They are widely used in coal powder production line like thermal power plant.