Gypsum mineral beneficiation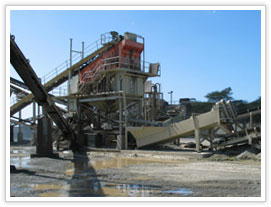 SBM has a worldwide reputation for excellent design, manufacture and installation of production lines for the beneficiation processing of gypsum from raw material to finished plasterboard. We also deliver individual machines and specialist equipment for producing gypsum stucco,equipment for cement fibreboard production, ceiling tiles and other added value products.
For many years SBM has been a principal supplier for the production of gypsum mineral beneficiation. We have specialist divisions providing crushing and grinding equipment for your gypsum mineral beneficiation processing.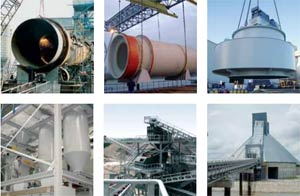 SBM has achieved its leading position as an acknowledged specialist in handling and processing technology through our intensive knowhow and long experience in the Gypsum Industry. Our scope of supply includes equipment for gpysum beneficiation crushing and grinding. We offer our customers a comprehensive range of both standard and special technology from gypsum rock crushing, milling and grinding . By combining reliable manufacturing lines with good control technology we ensure high operational safety, efficient production and maximum yield.
Our scope of supply includes:
• Stone crusher – Jaw crusher, Impact crusher, Cone Crusher, Mobile crusher
• Grinding mill - Ball mill, Raymond Roller Mill, Vertical Roller Mill,ect.
• Vibrating Feeder, Vibrating Screen, Belt conveyor, Sand washing machine.