Manganese crusher machine
Manganese crusher machine introduction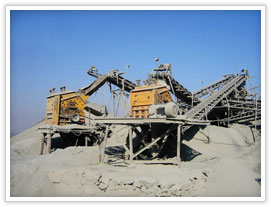 Those crusher machines could be used in manganese processing, Jaw crusher, Cone crusher, Roll crusher, Mobile crusher, Gyratory crusher,ect.In this website,we will introduce several manganese crusher machines.
Jaw crusher: Definitely the most classic stone crusher in the world, almost any kinds of stone crushing line need jaw crusher, our jaw crusher capacity varying 1 - 1000t/h.
Cone crusher: Cone crusher is widely applied in metallurgical, construction, road building, chemical and phosphatic industry. Cone crusher is suitable for hard and mid-hard rocks and ores, it is prefect for manganese crushing. Type of the crushing cavity is decided by the application of the ores.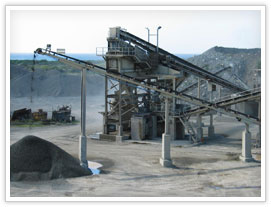 Mobile crusher: The Mobile crusher plant has a lot of advantages. Such as unobstructed discharge all line, saving energy , convenient operation , reliable working , high efficiency and reasonable matching , ect. Its' mobility is quite good, since it can extend with the raw material places or the construction place, on the same time it can also make multiple matching, get to different product requirements.
Overall,We provide 15 types of stone crusher for manganese crushing , and we provide the whole manganese ore crushing line design. if you need any help, or try to get price, please contact us.