Manganese ore pulverizer
Manganese ore pulverizer(HPC cone crusher)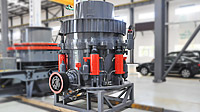 HPC series cone crusher with high-efficiency and hydraulic pressure was widely used in Manganese mining, Manganese beneficiation,Crushing,Grinding processing. The machinerys pressure resistance strength is under 350Mpa. And they are widely suitable for primary crushing of many kinds of mining and rock such as many kinds of ores,Manganese,concrete, fireproof material, bauxite, quartzite, etc.
Manganese ore pulverizer(Ball Mill)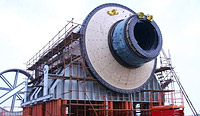 Ball mill is an efficient tool for grinding many materials into fine powder. The Ball Mill is used to grind many kinds of mine and other materials, or to select the mine.2 It is widely used in building material, chemical industry, etc. There are two ways of grinding: the dry way and the wet way. It can be divided into tabular type and flowing type according to different expelling mine.
Manganese ore pulverizer(High pressure mill)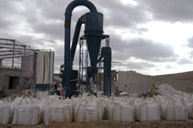 High Pressure Mill is based on five years research on the traditional grinding mills, the High Pressure Mill got national patent and CE certificate, features of high efficiency and energy saving. It is suitable for grind mineral to powder, which is widely used in the fields of metallurgy, building materials, chemical and mining industry and so on. The final product powder can reach 0.613mm(30mesh) to 0.033mm(425mesh).