Graphite beneficiation plant
Graphite introduction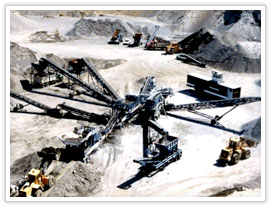 Graphite , also known as plumbago or black lead, is a variety of naturally occurring carbon. It crystallises in hexagonal system and has a lamellar form, a grey-to-black metallic lustre and greasy feel. Natural graphite is divisible into two commercial varieties: (i) crystalline graphite and (ii) amorphous graphite. Both flaky and amorphous varieties of graphite are produced in the country. The quality of graphite is dependent upon its physical qualities as well as carbon content. In addition to natural graphite ,synthetic or artificial graphite is manufactured on a large-scale in electric furnaces, using anthracite or petroleum coke as raw feed. The latter is known as Calcined Petroleum Coke.
Graphite beneficiation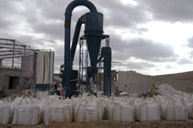 Graphite occurs generally admixed with the country rocks and hence, it often requires beneficiation for obtaining desired grade for various end-uses. Processes for graphite beneficiation depend upon nature and association of gangue minerals present. The common processes adopted are washing, sorting, tabling, acid leaching and froth flotation. Amongst these, froth flotation process is used widely as it helps in producing a fairly high-grade graphite concentrate. Sometimes, beneficiated concentrate is further enriched by chemical treatment (acid leaching, chlorination, etc.) to obtain a very high- grade concentrate containing 98 to 99% F.C.
If you need a any equipments for graphite beneficiation, please contact us, we can provide jaw crusher, roller crusher, portable mill, or any form of small mining equipment it is hard to find. SBM is a the biggest mining and construction equipments manufacturer in China, If our standard models do not fit your needs, contact us and let us see if we can help you.