Graphite processing equipments
Ballast processing
The manufacturing process of carbon and graphite materials contains the following steps:
1. Raw material processing
2. Mixing
3. Shaping
4. Baking
5. Graphitization (only for the production of electrographite)
6. Special treatments such as impregnating, purifying, coating
7. Final machining
This webpage,we introduce graphite raw material processing and equipments used in graphite processing line. graphite raw material processing could be devide into crushing, milling, sieving phases.
Graphite processing equipments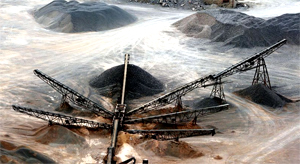 SBM Machinery is made up of a global pool of highly dedicated people working closely together to ensure our customers' success. People with the outstanding expertise, commitment and drive to make profitable advancements, reach new heights in service and deliver real results. We utilize our deep technological competence and industrial knowledge to deliver cutting-edge solutions and services designed to make a real and sustainable difference to business.
We have formed a whole production chain with main products: crushing machinery, grinding machinery, and auxiliary products. Products cover more than 20 models of 3 major series: mill series, crushing series, and sand making series. Advanced technology content, high reliability, low operation and maintenance cost have enabled our products to take the leading position in the field.